Financial admin quick access to update online giving portal information
Financial admin quick access to update online giving portal information
When logged in at the financial admin level, a staff member is able to view and/or edit an individual's contributions by going to a person's Profile page, clicking the More Info bar, the Contributions.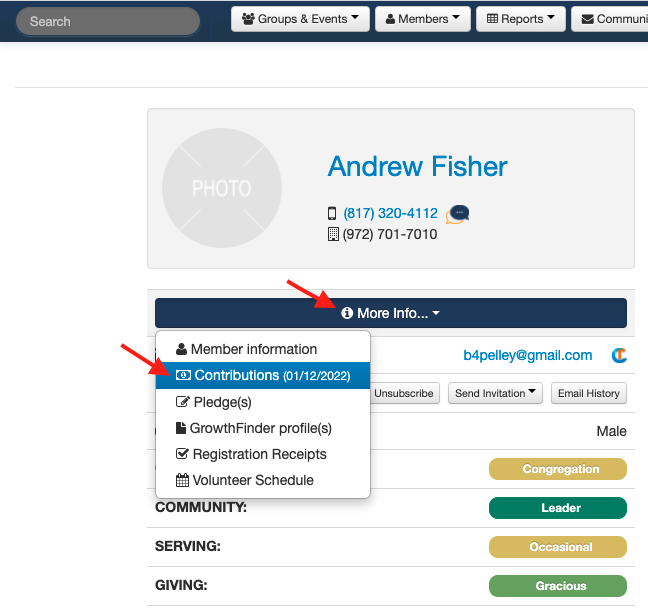 This page includes contributions for that person - both one-time and recurring.
For security purposes staff do not have access to make donations for saved cards or accounts, only contributors themselves have that ability. You may use the +Add new contribution button to post one-time cash or check donations outside a batch, or the Online Account button to post a credit or debit card transaction, reset their password, email, or phone login information.