First, ensure that the email address is correct in the Online Account. Next, have the member reset their password.
When a contributor is having trouble logging into their Online Account, it is often due to them using an incorrect email address or password.
The email address that is being used for the Online Account is often different than the one being used in the Member Profile for email communications from the church. To see and verify with the contributor, the email being used, go to the person's profile page, then click the Online Account icon.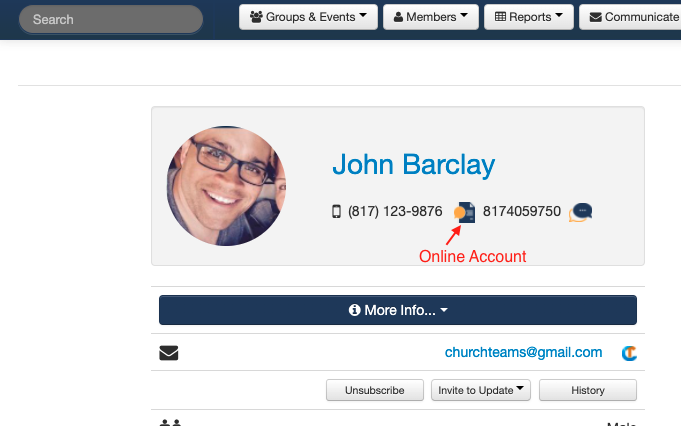 From the Online Account page, you can verify and/or edit the email address (or mobile number) they are using to log in.

You can also change the password for them from this page, but we recommend instead, that you encourage them to change the password themselves by asking them to text the word GIVE to your Text-to-Church number then click the link to give that is returned back, then click the Login link in the upper right corner or the giving screen.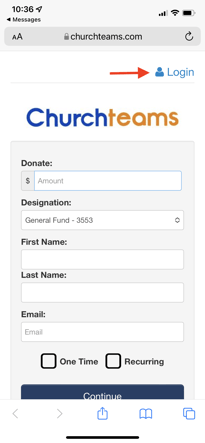 On the next screen, click the "Forgot password" link.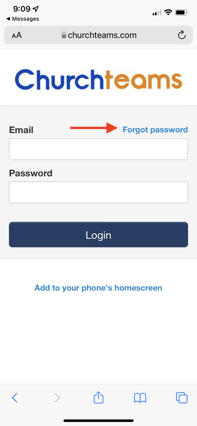 Fill in the form with your email address, first name, and last name. Click Forgot password.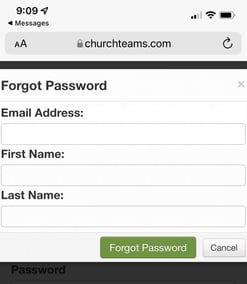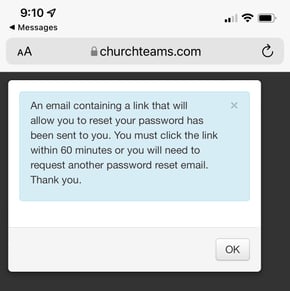 Check your email for a password reset link. From that email, reset your password for the online account and submit the new password.