The Software
Regardless if you are installing on a PC or Mac, Start Here to download the correct version of the software. Once there, it will automatically detect your OS and just click OK.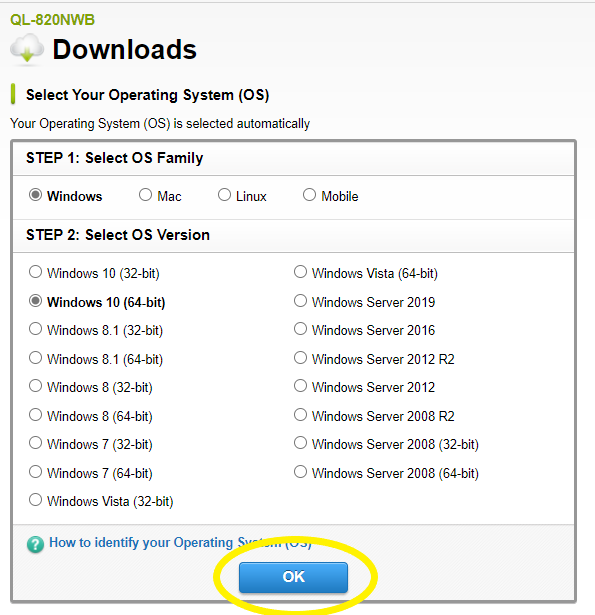 On the next page download the first option, the "Software/Document Installer" and follow the instructions on the next page and it will download an .exe file to your computer.
Once it is finished downloading, double click on the download file to install.


Turn on printer and connect it to the computer via a USB cable.
Choose Auto Select and follow the prompts.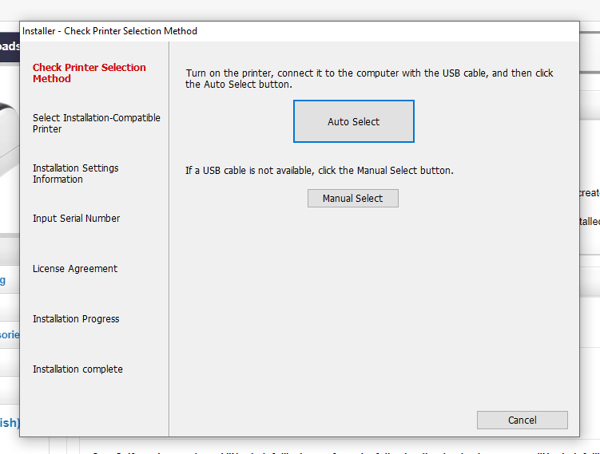 Click OK to install the recommended Software and Manual's and follow the on screen instructions.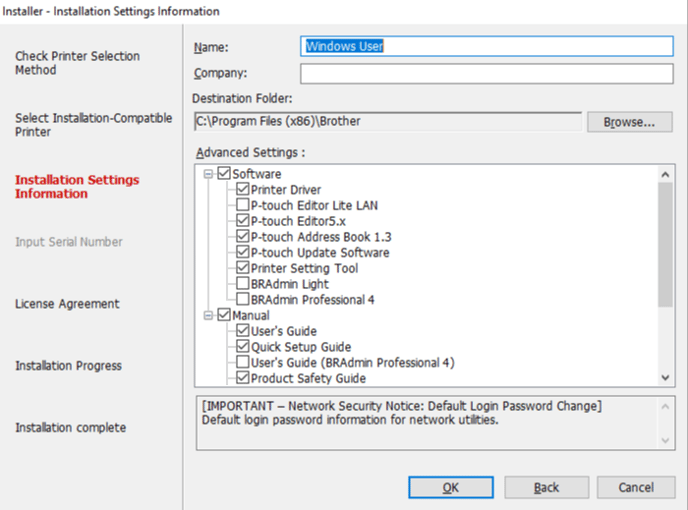 On the Connection Type screen select "Wireless Network Connection"


Follow the prompts with the recommended setup.
Select Brother Peer-to-Peer Network Printer and click Next.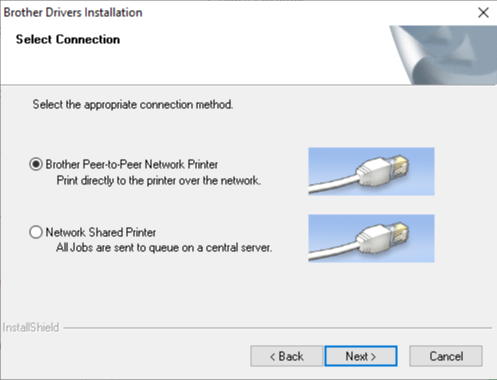 Select the recommended Firewall setting and follow the prompts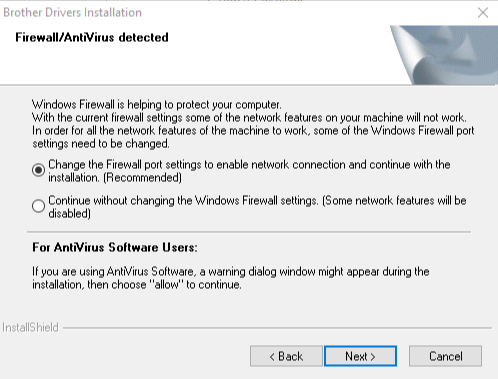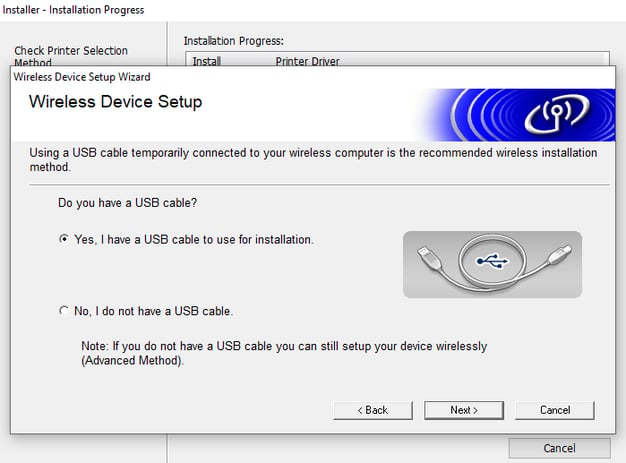 Select the network that you use for your computer and click Next.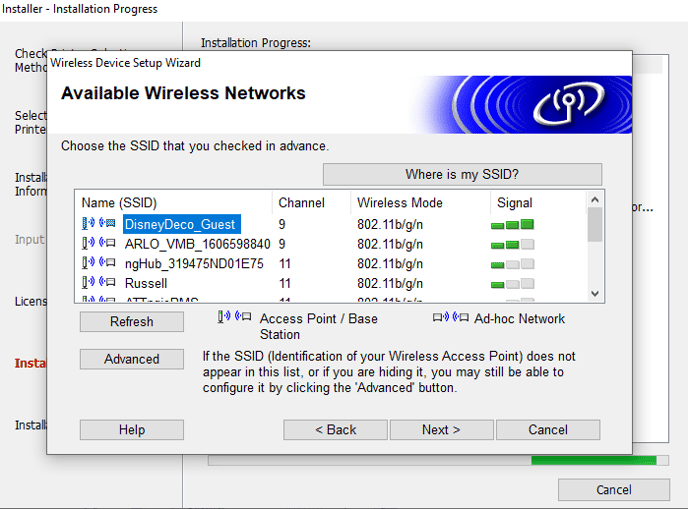 Disconnect the USB and click next.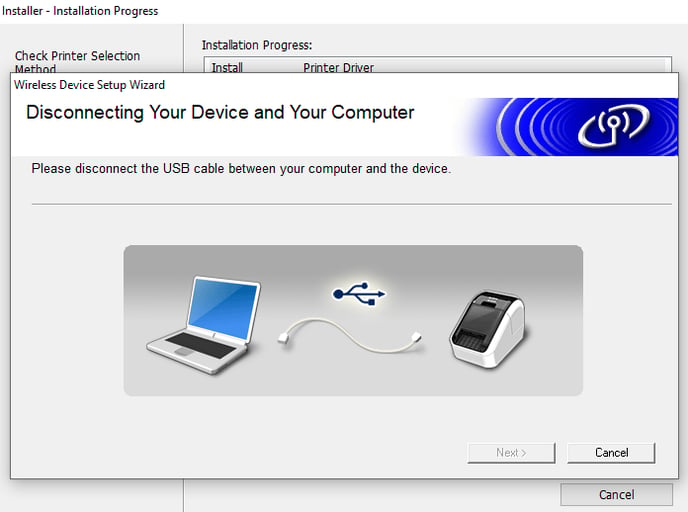 Note: Depending on your network connection, if you don't see your printer, click Refresh and you may need to wait a few minutes for it to come up.
Click Finish to restart your computer.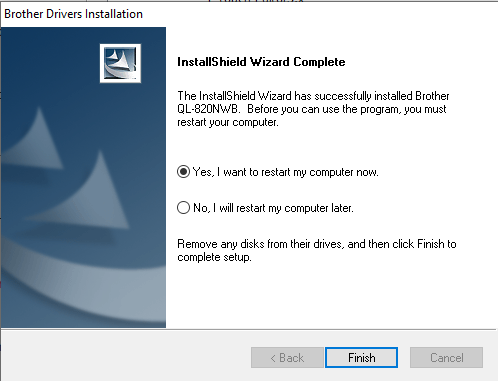 Make sure the USB plug is connected and the power to the printer is on and click Next.
Click Finish on the driver installation.
If you want to register the printer click OK, if not click Cancel.